Perhaps, a large number of Japanese people are dreaming of growing bonsai as it is one of Japanese cultural activities.

However, without practical skills and knowledge, how can you enjoy the practice?

The answer is there is nothing to worry about.

All you need to do is to enjoy the cultivation as you like.

You also do not need to purchase an expensive bonsai.

The best thing for a novice is to start with a shop-bought bonsai which is normally sold at a reasonable cost.

Bonsai is said to bring a peace of mind.

Many people feel good and destress while looking after it under the sunshine.

Why not try bonsai cultivation in your comfortable way?

Nothing limits your enjoyment!

Nothing limits your enjoyment!
E
njoy as you like
It is highly recommended as a novice to enjoy bonsai as you like because an individual has different values and taste.

Bonsai has a long history.

Japanese flower arranging, which is part of Japanese culture, has schools and strict rules to be followed, while bonsai does not.

Any head of schools or any particular license system do not exist for bonsai.

Therefore, it is a Japanese culture that everybody can enjoy as you like.

Individuals have different tastes regarding the type and the shape of bonsai species, so that, the most enjoyable way for a novice is to pot a favorite plant in a bonsai container and appreciate the beauty of the nature as you like.

F
eel free to enjoy
One of the tips to relish bonsai is to set yourself and your thoughts free.

The easiest way is growing bonsai species being sold at gardening centers or bonsai shops.

Otherwise, pop into some exhibitions nearby and appreciate as many types of bonsai as you like.

It takes at least 2-3 years to grow from seed to shape a bonsai tree.

Therefore, growing a shop-bought bonsai is easier and recommended.

An exhibition visit is also a good way to take a pleasure in bonsai, at which you can appreciate many works that bonsai enthusiasts created.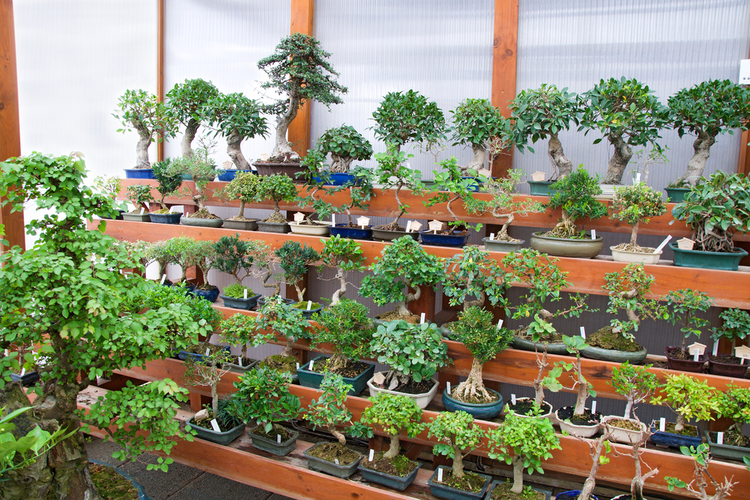 Also, you will have an opportunity to mingle with those enthusiasts and experts, or explore bonsai markets, which will be a fantastic experience for you.
Start with a reasonably-priced bonsai!
G
o for less expensive one
If you would like to grow bonsai in a light hearted way, you should avoid an expensive bonsai.

At exhibitions or shops, numerous gorgeous and luxurious bonsai are on display, which will make you feel an itch to obtain, however, bear in mind that it requires everyday care as Bonsai plant is alive, and high level of skill for maintenance.

If you are not confident, why not learn the maintenance and pruning techniques while looking after your pot?

This is the secret to make bonsai your long time past time.
W
hat is the best bonsai for novice?
The bonsai type that I recommend for novice is Kusamono bonsai.

There are two reasons: First, Kusamono bonsai is basically affordable for the majority of people.

Secondly, even novices are able to enjoy a seasonal change as Kusamono has more varieties of type and size, and everyday care is also easier than other kinds such as Shohakurui bonsai or Jistubustu bonsai.

Shohakurui bonsai, such as cypress or pine, and Jitsubustu bonsai represented by plum, or Zokirui bonsai exemplified by maple, require a professional pruning technique and maintenance in order to create the perfect shape.

On the contrary, Kusamono bonsai is relatively straightforward for the novice.

Even without such a technique, many people can create a nice bonsai.

The best bonsai recommended is "Yoseue" in which wildflowers or mountain grasses are potted.

As it brings beautiful seasonal change, you will enjoy the beauty throughout the year.

To get the best out of Yoseue, you should go for Yoseue which presents the best color of the season on purchase.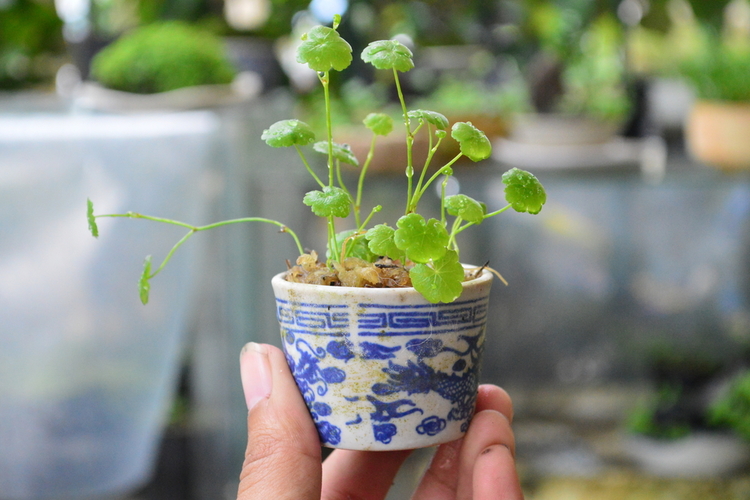 Amongst other Kusamono bonsai, Yoseue will enable novices to maintain bonsai easily.

All you need to do is to pick up your favorite wildflowers or mountain grasses, and plant them in a bonsai pot or kokedama (moss ball).

With this, you can savor the wonderful Japanese nature of your bonsai.

Also, those plants for Kusamono bonsai normally live in gardens or woodlands in rural regions, so that you may feel an affinity.

Another bonus is, compared to other species, mountain grasses and wildflowers are likely to fit into a smaller pot, which do not require a large space.

Without any doubt, there are good reasons that Kusamono bonsai is the most suitable type for the novice.

Outdoor bonsai helps destress
People are delighted with bonsai in many ways.

Most bonsai are placed in a sunny part of a garden or an outdoor veranda, so that your main work is done under sunshine.

If you work in an office every day, such an outdoor activity will give you a breath of fresh air.

Imagine! You are enjoying bonsai under clear blue sky, feeling a nice breeze.

What a pleasure!

Another way to enjoy bonsai is changing the positon or the location wherever you like.

With this, your bonsai cultivation can be combined with a healthy sunbathing, which will eventually help reduce your daily stress.

Last Remarks
There are numerous ways to enjoy bonsai without any worries about rules, whatsoever.

Despite having a long history, bonsai does not have any traditional strict rules, hence, you can enjoy it as much as you like.

Why not start and enjoy bonsai in your way?